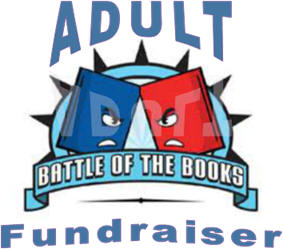 As the holiday season approaches, families are gathering to give thanks, exchange gifts, eat food, and annoy the heck out of one another. When your family starts arguing about your uncle's drinking, your sister's boyfriend, or your cousin's decision to drop out of college, just know that it could be worse. Here are books about family dysfunction that will make you laugh and cringe, sometimes simultaneously, as you prepare for the Bethel Park Library Adult Battle of the Books.
All questions for the battle will be taken from these five books about dysfunctional families
Middlesteins by Jami Attenberg
The Vacationers by Emma Straub
Where'd You Go, Bernadette by Maria Semple
Rustication by Charles Palliser
Faerie Wars by Herbie Brennan
Join the battle! Here's how:
1. Form Your Team:
a. Teams have 3-5 members.
b. Participants must be 18 years of age or older.
c. Each team must designate a member as captain. The captain will be the point-of-contact person with the Library.
2. Register for the Battle:
a. Complete the registration form with team members' contact information and submit with $50 entry fee (payable by cash, check or debit/credit card).
b. Registration will close when we have 20 teams registered OR November 20th, whichever comes first.
c. Don't forget to choose a team name that will intimidate your opponents.
3. Prepare for the Battle:
a. Pick up copies of the battle books from the Library (print, ebook or audiobook).
b. Develop a strategy (will each team member be responsible for one book or will each team member read all five titles).
c. Read!
4. Let the Battle Begin:
a. Arrive at the Bethel Park Community Center Auditorium on November 30th at 7 p.m. and be ready to battle your competitors.
b. We encourage you to decorate your table, wear costumes, etc. to represent your team's name. There will be a prize for the team whose table décor and/or costumes best represent their team name as determined by the judges.
c. There will be two rounds of questions with a break in between for scoring. At the conclusion of the second round, a Battle winning team will be named for 2017.
Ready to Battle?
Register here.